Zero Scape landscaping is simply a landscape design where there is little or no ongoing maintenance. Zero Scape tends to include low maintenance landscape features, such as: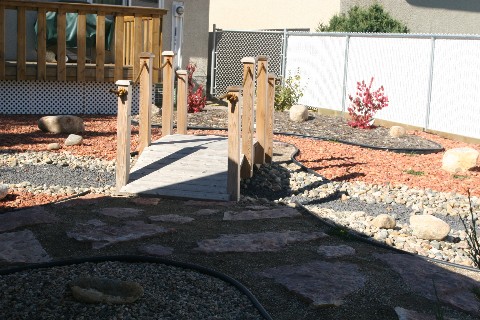 Rock gardens and displays
Paving stone walks and patios
Perennial vegetation with automatic irrigation
Bark mulch or other ground cover
Landscapes can be designed with raised planters and lawns, depending on your preference; you decide how much maintenance work you want to have. Please browse our Zero Scape gallery for ideas and designs that work for you.
Key Benefits
Little or no ongoing maintenance
You spend less time maintaining and more time enjoying your landscape
Durable, no need to worry about weeding when you are away from home
Spring and fall cleanup is a snap